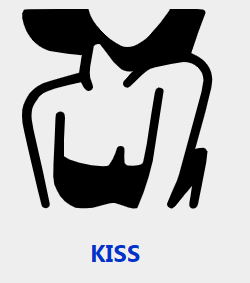 Developer Dylan Araps recently formalized an independent Linux distribution focused on simplicity and confidentiality, called KISS Linux, noting in passing that some prior knowledge of Linux (or other UNIX systems) is required for a good introduction. The distribution currently targets the x86-64 architecture and is only available in English.
"I went from distribution to distribution in search of something minimal, simple and well written. Not being satisfied with any of the existing options, I decided to switch to OpenBSD (only to find that it did not support my hardware). This pushed me to create my own distribution, reflecting my beliefs and desires," said Araps, creator and promoter of the project, to explain his approach.
The packaging system of this new KISS distribution exploits a new concept based on a set of text files separated by lines and spaces. Its creator claims that it is easily analyzable in any programming language or with standard tools. The package manager works exactly as usual, except that there is an additional build step for compilation. In KISS, the compilation script is executed as if it were any other executable file.
Website : https://getkiss.org/
KISS Linux: a new independent distribution to discover